IF YOU'RE PLANNING A WEDDING AT ETTINGTON PARK HOTEL IN STRATFORD-UPON-AVON, YOU'LL ENJOY THIS WEDDING!
Sophie and Mitch got married at Ettington Park Hotel, which is a beautiful Neo-Gothic mansion in Stratford-Upon-Avon. It was such a fun wedding and even the rain didn't dampen the day!
The ceremony
The ceremony was a beautiful service. Sophie & Mitch had hoped to hold their service outside however, the weather just wasn't on our side. So instead their service took place in the ornate grand library. As Sophie walked down the aisle with her dad, a harpist played & also again during the signing of the register. It was really beautiful.
They decorated the area with pretty lilac flowers & white roses from Joanne Harris floral designs, which I loved. The reception was in the gorgeous Great Drawing room which made a perfect backdrop for indoor group photos. They had their wedding breakfast in the long gallery – I love this venue because it has so many great opportunities for photos both inside and out. Weddings at Ettington Park Hotel are simply magical because the grounds are absolutely amazing.
Why Ettington Park Hotel is a great place to get married
Ettington is an incredible wedding venue with wondrous ceilings, ornate chandeliers and floor-to-ceiling windows which present breathtaking views of the grounds, and is one of the best places to get married in Stratford-Upon-Avon. The venue offers an amazing atmosphere for a wedding – and there are loads of wonderful places that are perfect for photos, inside & out.
After the ceremony
The couple had a drinks reception in the afternoon, and DJ in the evening. For dinner, they had Lamb & chicken roasts with all the trimmings, and the first dance involved the wedding party getting on the dancefloor to get the dancing going.
The couple
Sophie wore a long-sleeved lace bodice wedding dress and Mitch wore a navy suit; they looked really great together. Sophie had chosen very classic natural hair & make-up by Emma & Helen, which was just perfect for Sophie and a pretty lilac colour for her bridesmaids. Their friends & family were such good fun & I thoroughly enjoyed being part of their special day. I loved the personalised cufflinks that Mitch had got for all of his groomsmen. Each man was given a character from Lord of the ring. I think secretly a few were a bit disappointed that Mitch had chosen Gandalf for himself & not them – Well – he was the groom.
Advice for planning your wedding at Ettington Park Hotel
Whether you are dreaming of a rustic outdoor ceremony or a setting bursting with history then Ettington Park is a great venue for parties of up to 90 guests during the day. Ettington has it all; historic architecture blending flawlessly with luscious gardens.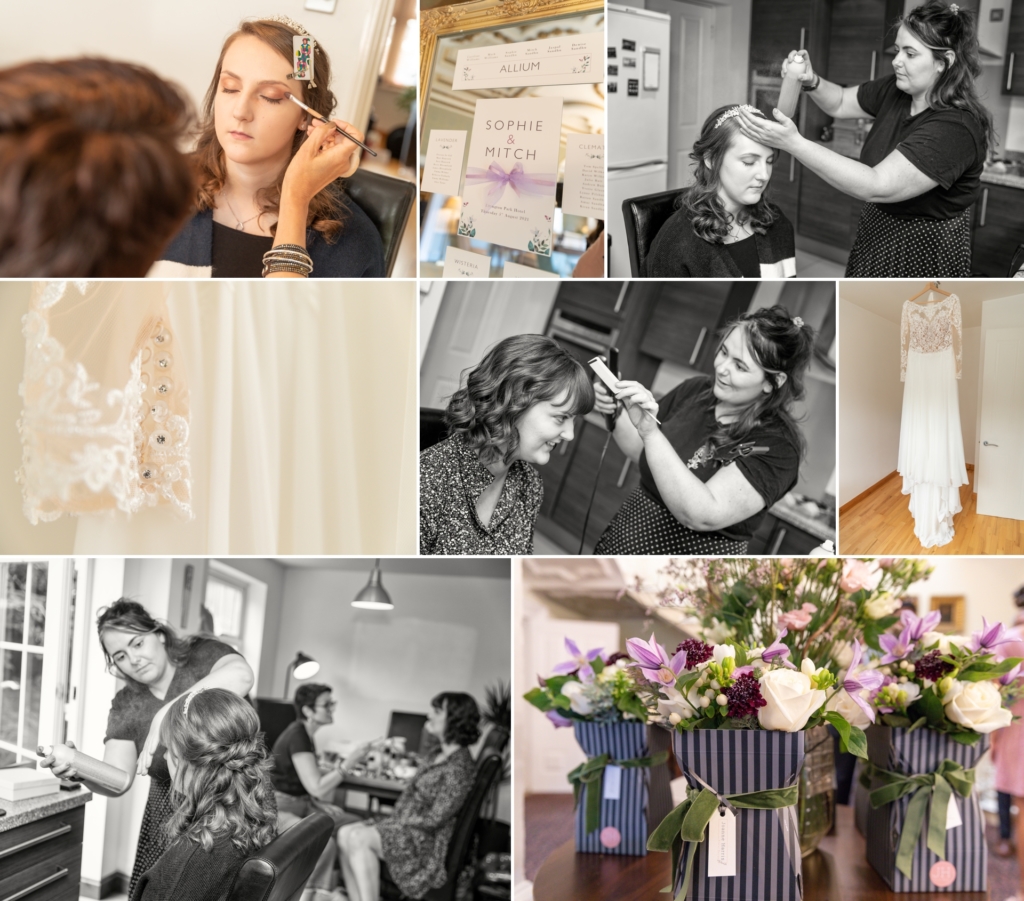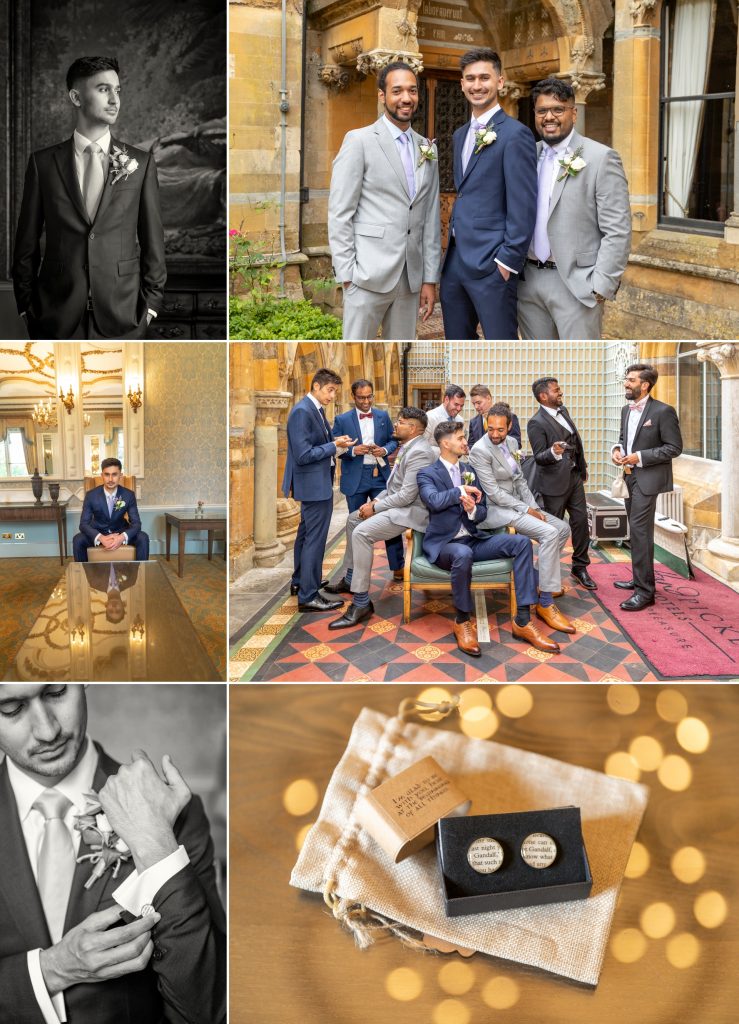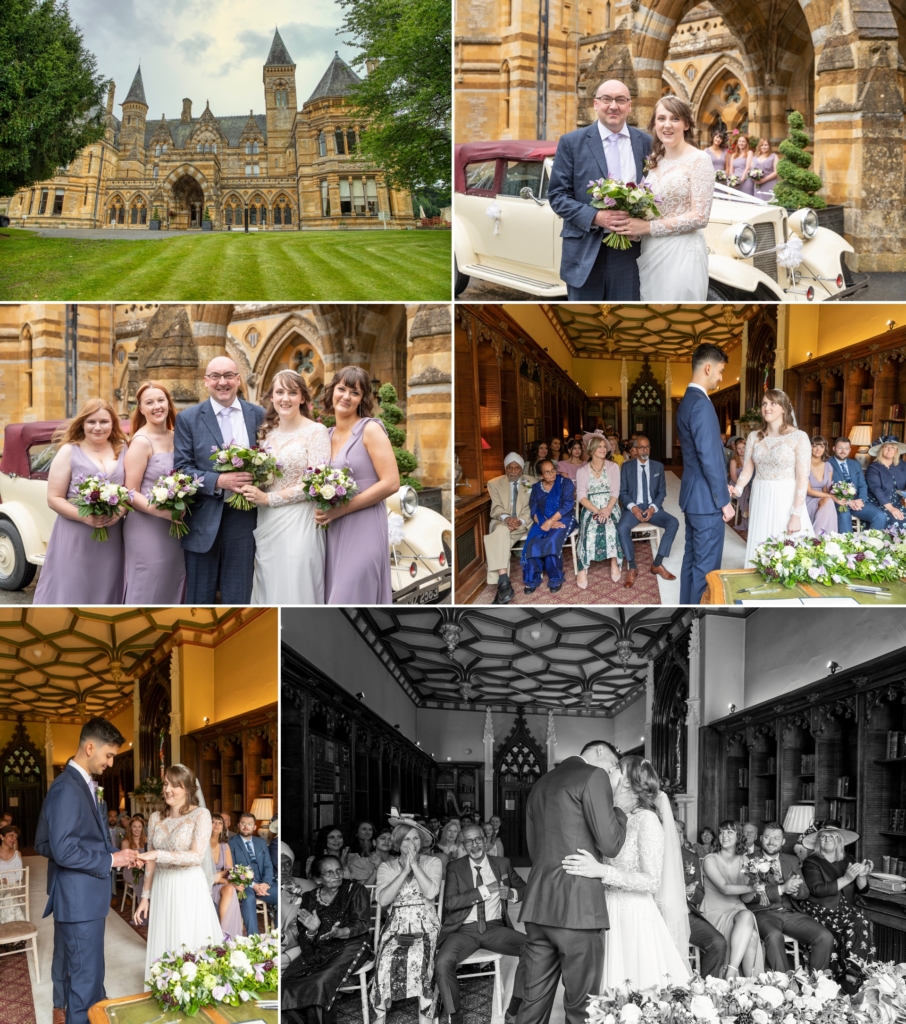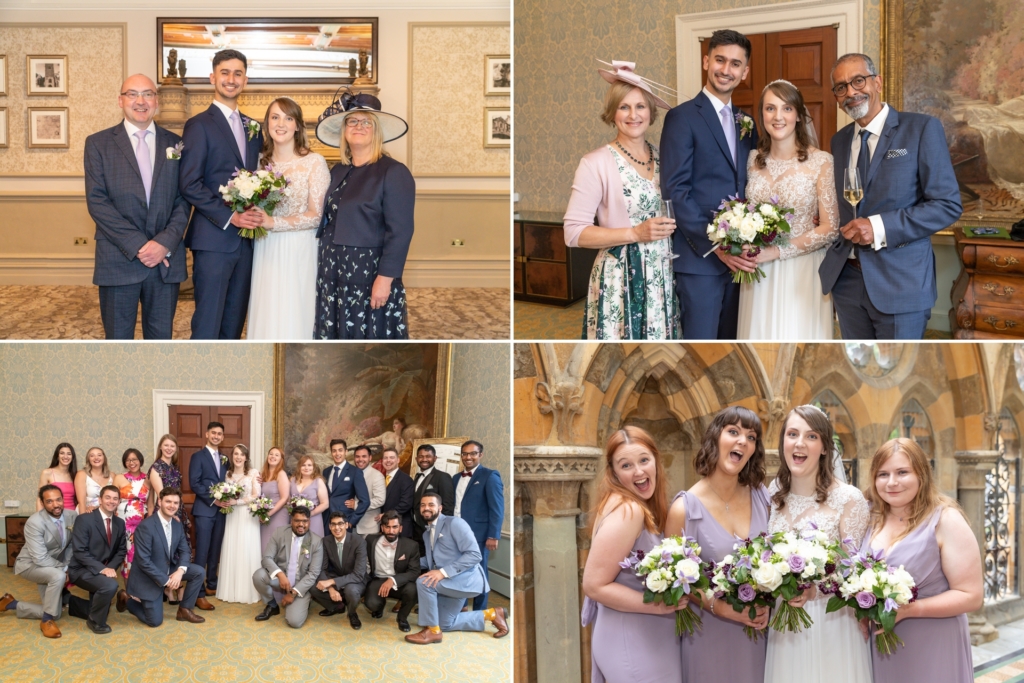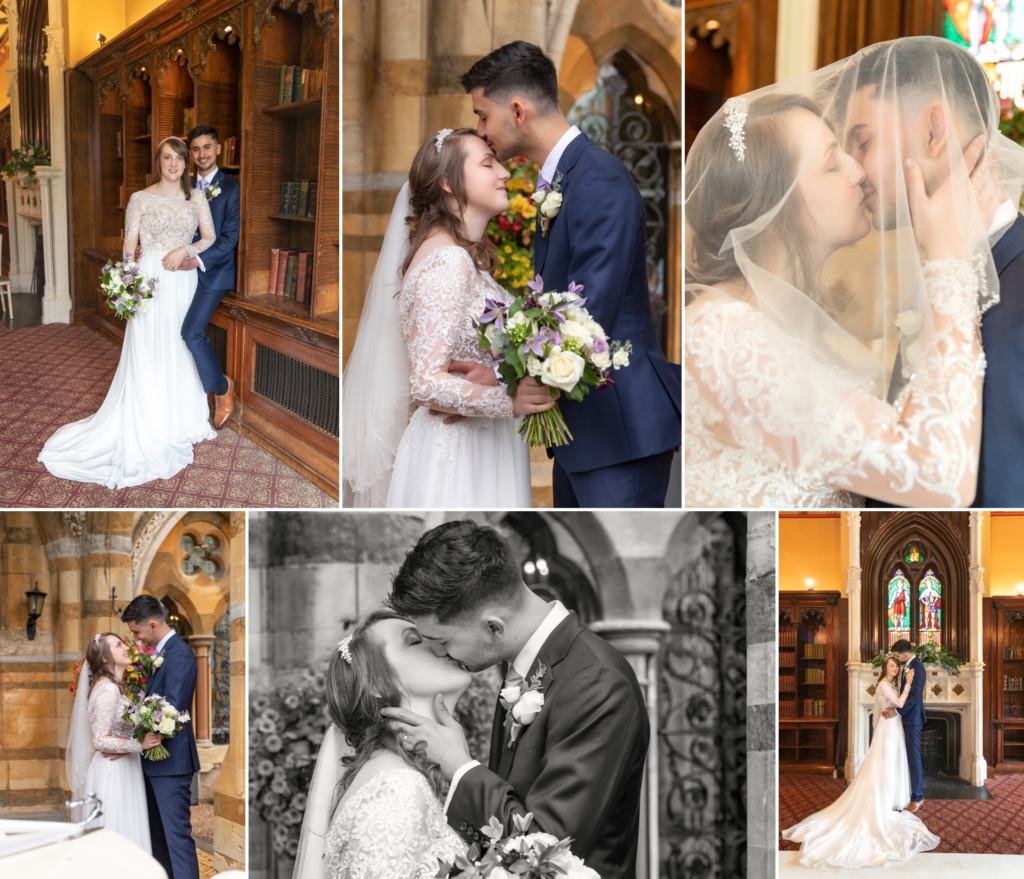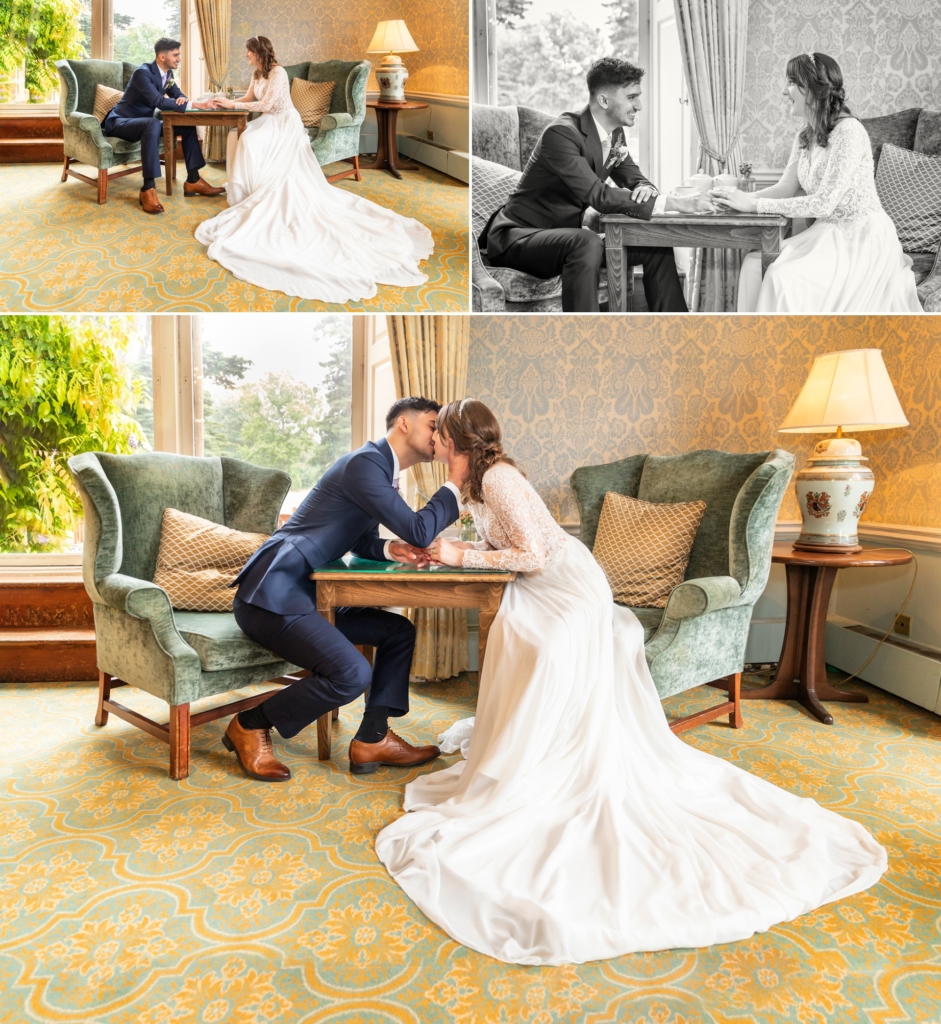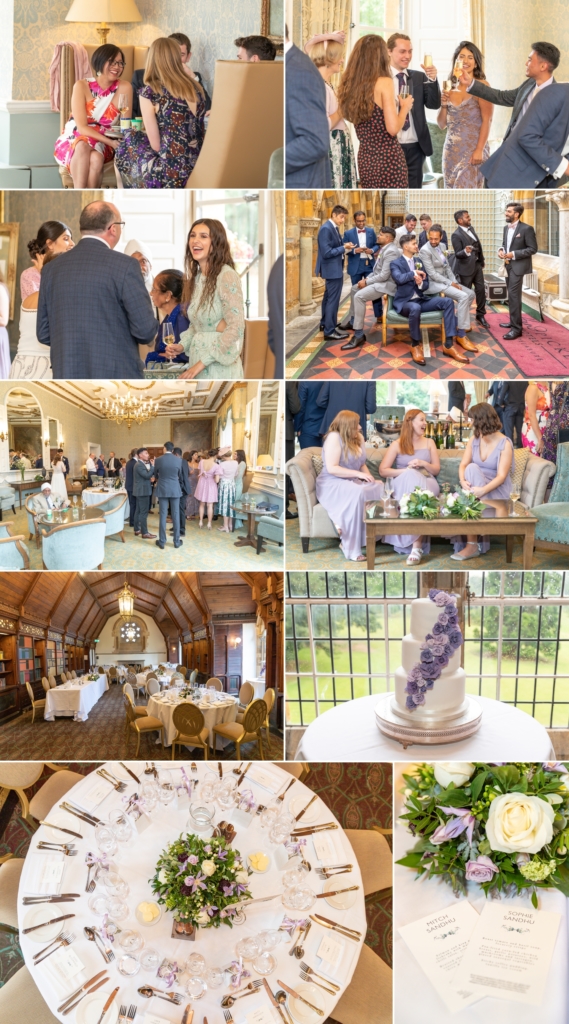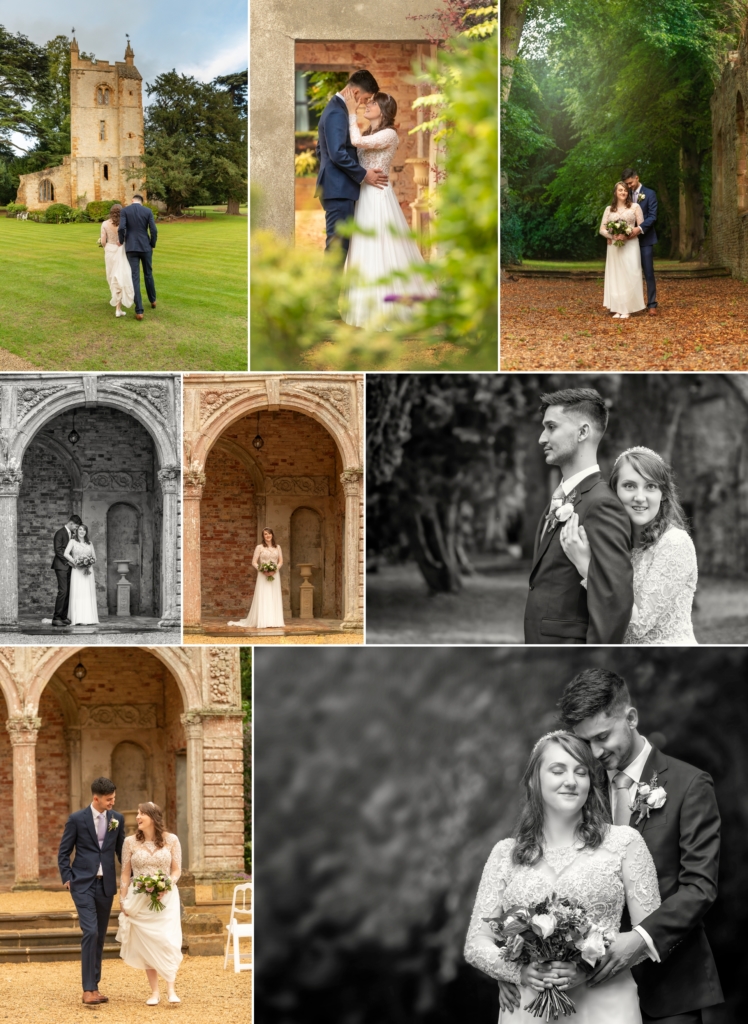 If you're planning a wedding at Ettington Park Hotel, get in touch!
More wedding images can be found in my wedding gallery ❤️
Suppliers
Emma Ward; Make-up – Instagram @emmawardmakeup9
Helen Lucy Hair – Instagram @hair_helenlucy
Joanne Harris floral designs – https://www.joanneharrisfloraldesign.co.uk/
Ettington Park Hotel – https://www.handpickedhotels.co.uk/ettington-park/weddings